In 2017, ECAS Consultants was awarded the Singapore Quality Class certification by the then-SPRING Singapore. This certification is awarded to companies that have attained robust business fundamentals and meet good business performance standards.
During 2020's final instalment of the certification, ECAS underwent a grueling assessment by the panel from Enterprise Singapore. We were assessed on key components such as leadership, strategy, process, customers, people, knowledge and results. We were successful in renewing our Singapore Quality Class certification.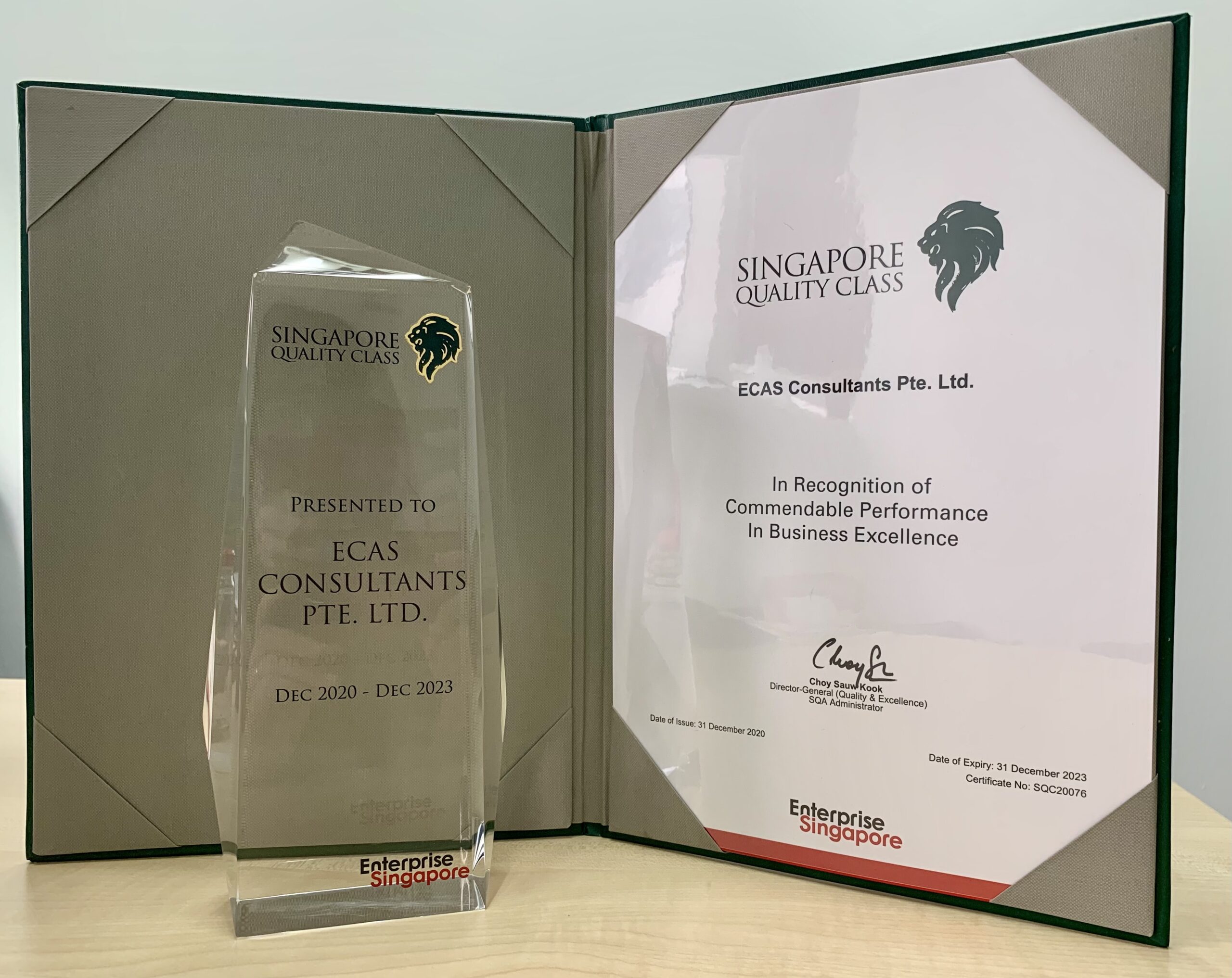 The assessment highlighted areas where we performed well in and also aspects where we can improve on. We will take stock of the feedback and continue to deliver better outcomes.
We would like to thank all our employees for their dedication to achieving this milestone. Without them we would not be the company that we are today. We look forward to continuing our journey towards excellence with all employees and various stakeholders.