On 21 October 2020, ECAS Consultants Pte Ltd was awarded the QPS Safety Award by the Land Transport Authority (LTA) of Singapore at the 22nd Annual Safety, Health and Environmental Award Convention (ASAC) for the work carried out for Contract T310. The annual convention recognises contractors for their successful promotion of Workplace Safety and Health initiatives at the worksite.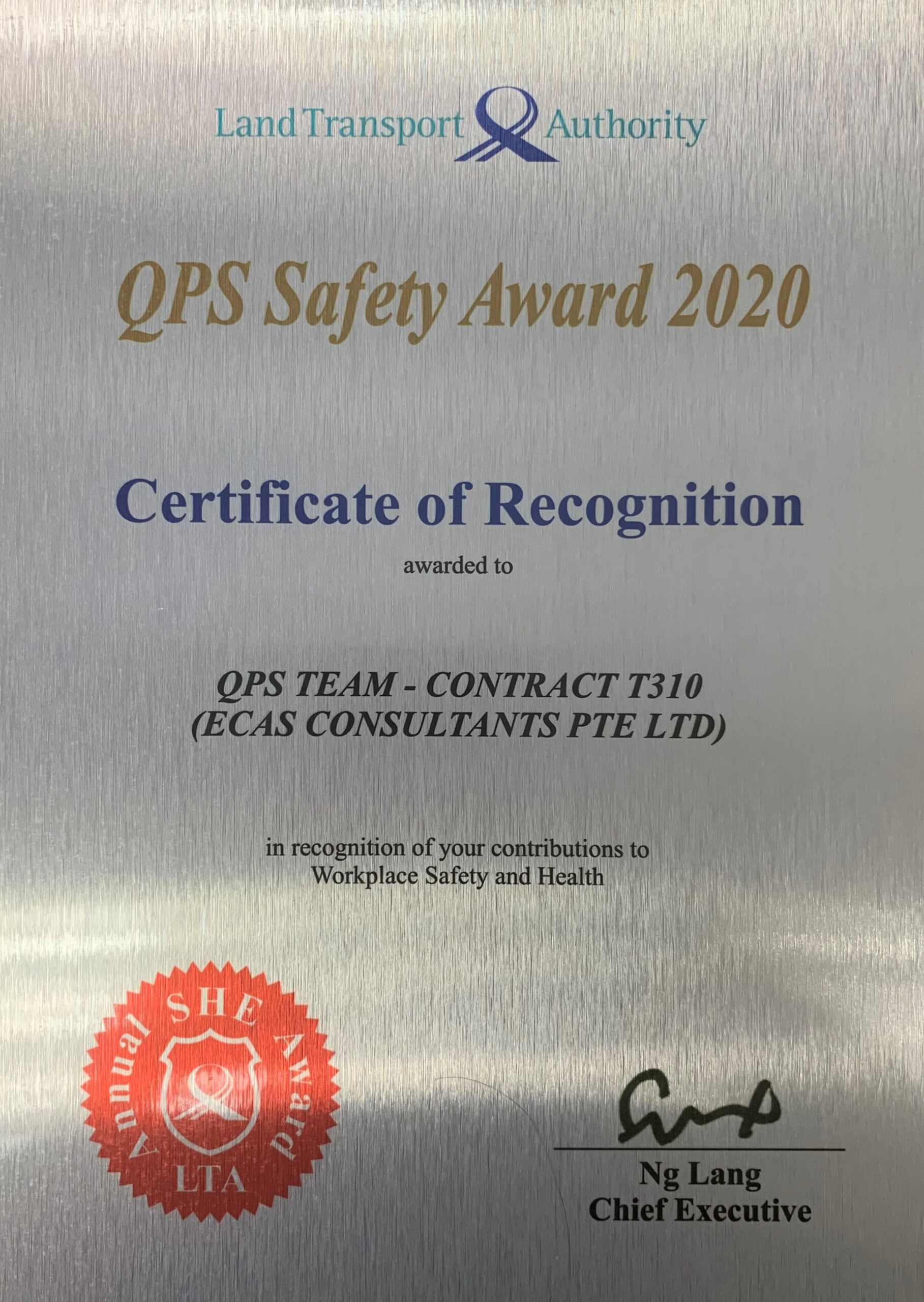 The ECAS team conducted regular site inspections, with an eye on safety, housekeeping and environmental vector issues, and would share all these findings with the team members. In doing so, it kept the entire team up to speed with the latest updates.
ECAS was appointed the Qualified Person (Supervision) [QP(S)] for Bayshore station along the Thomson-East Coast Line (TEL) under Contract T310. TEL is slated to be fully operational by 2024.
This year, the winners were announced online due to social distancing measures surrounding the Covid-19 pandemic. Nonetheless, the award was an added motivation for ECAS to continue to strive to maintain a high standard in the area of Workplace Safety and Health.
We are proud of our site team and will continue to implement and enforce health and safety standards on site and in the office.