Yu Yong Hua: Associate Director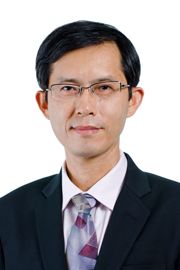 Yu Yong Hua is an Associate Director at ECAS Consultants Pte Ltd since 2011. He is a Professional Engineer with over 20 years of experience focusing in infrastructure projects from MRT Stations and tunnels to roads.
Mr. Yu has been involved in the accredited checking of a total of 8 stations and tunnels of the Thomson Line. He has also participated as a Senior Resident Engineer in the design and construction of 5 MRT stations and tunnels of the Downtown Line. In the past, he has worked on numerous residential and commercial buildings.
Mr. Yu is a registered Professional Engineer in Singapore and a registered Resident Engineer. He received a Master of Science in Civil Engineering from the National University of Singapore in 1999, a Master of Science from the Shanghai Jiao Tong University of China in 1990, and a Bachelor of Civil Engineering from the Tong Ji University in China in 1984.