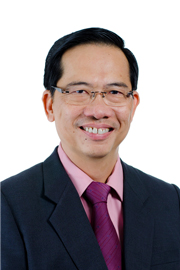 Cecil Chua is a Director at ECAS Consultants Pte Ltd since 2011. He is a Professional Engineer with more than 30 years of experience in the design and construction management of building works including residential, commercial and infrastructure projects.
Mr. Chua has had a key role in the construction of the Downtown Line MRT involving Bedok Town Park Station, Ubi Station and Kaki Bukit Station. The project includes a civil defence station and cut and cover tunnels.
Mr. Chua is a registered Professional Engineer in Singapore with a Bachelor of Engineering in Civil Engineering from the National University of Singapore.