ECAS offers civil, structural, geotechnical, mechanical, and environmental engineering services to clients of the public and private sectors in Singapore. With more than 20 years of experience, they provide design consultancy, construction management, design review, assessment and inspection, accredited checking services and project management services with expertise in rail, bridges, tunnels, and building works.
Crafted by a team of more than 180 dedicated professional, technical and support personnel, their best-value solutions save resources, increase efficiency and maximize outcomes while maintaining a high industry standard. ECAS relies on the work of their people to deliver innovative solutions, develop strong client relationships and become leaders in the development of the region.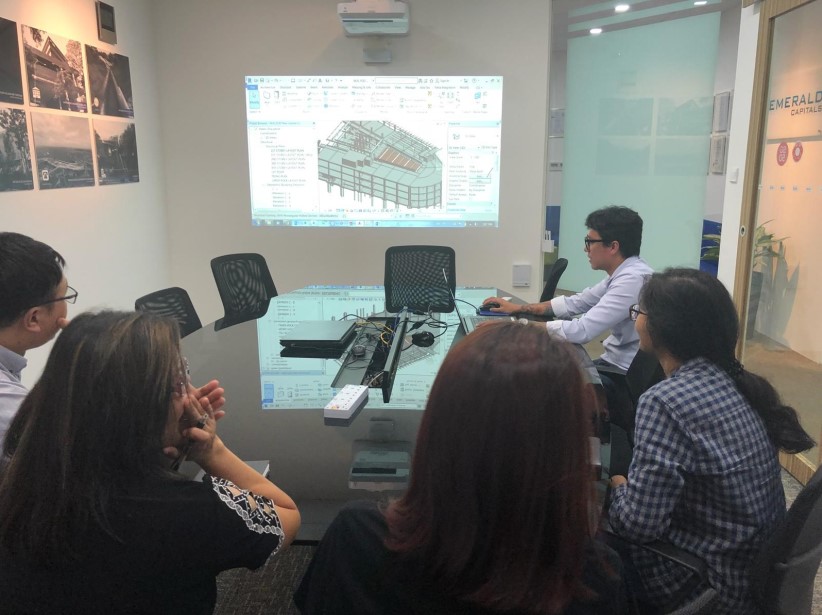 ECAS has a strong commitment to quality standards, environmental impact, and health and safety guidelines; its systems, processes and directions are ISO 9001:2008, ISO 14001:2004 and OHSAS 18001:2007 certified. ECAS has achieved bizSAFE STAR level and was also certified with the Singapore Quality Class for its attainment of strong business fundamentals and standards for good business performance.
ECAS fulfills clients' needs by providing higher buildability and higher value to their designs. They approach every project with strong professionalism and strive to add value to the work.
From tender to the handover stage, ECAS works closely together with their clients to understand and meet their technical requirements and provide solutions that adhere to quality standards.
Project Highlights
ECAS uses Building Information Modelling (BIM) for most of their ongoing projects across various industries, for examples, the Pasir Ris Adult Disability Home, Punggol Fire Station, Horizon Primary School, Makeway View Condominium, Green Vines Tampines, Sengkang Community Centre and JTC Piperack.
ECAS also embarks on designs that adopts high-impact productive construction technologies such as Prefabricated Prefinished Volumetric Construction (PPVC) and Mass Engineered Timber (MET).
For PPVC, ECAS has developed their own connection details which was used in their Building Innovation Panel (BIP) application and projects. A large part of the PPVC design and detailing for these projects were developed during the design phase rather than leaving them to the construction phase. The design of PPVC modules in one of the projects kept the original layout intent of the building, demonstrating the adaptability of PPVC design technology. ECAS hopes that once the technology becomes established, the industry can rip the full benefits of the technology for true productivity.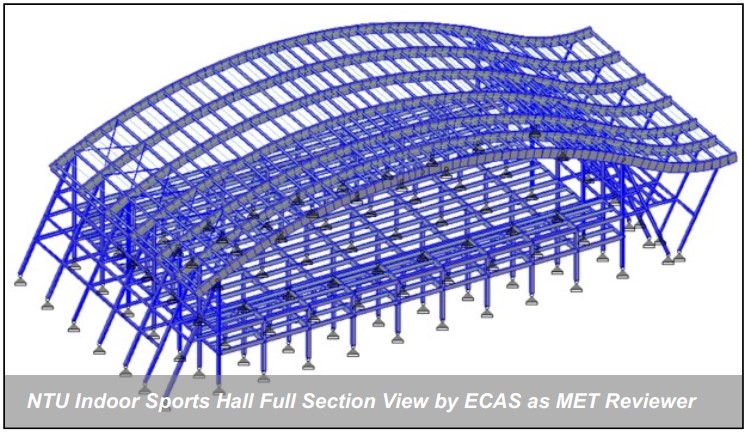 Recent Awards
Winning the recent Enterprise 50 Award is a testament that ECAS has made significant achievements in growth, manpower and innovation. They intend to further strengthen their drive towards business excellence and become the leading local multi-disciplinary engineering firm in the region.
In 2018, ECAS received two Construction Excellence Awards from BCA – for St. Andrew's Nursing Home in Queenstown and for Contract 929A – Construction and Completion of Tunnels between Ubi and Kaki Bukit Stations and Reception Tunnels for Downtown Line Stage 3. ECAS recognizes the importance of such awards as they reflect on the company's thrust towards excellence in the work they do.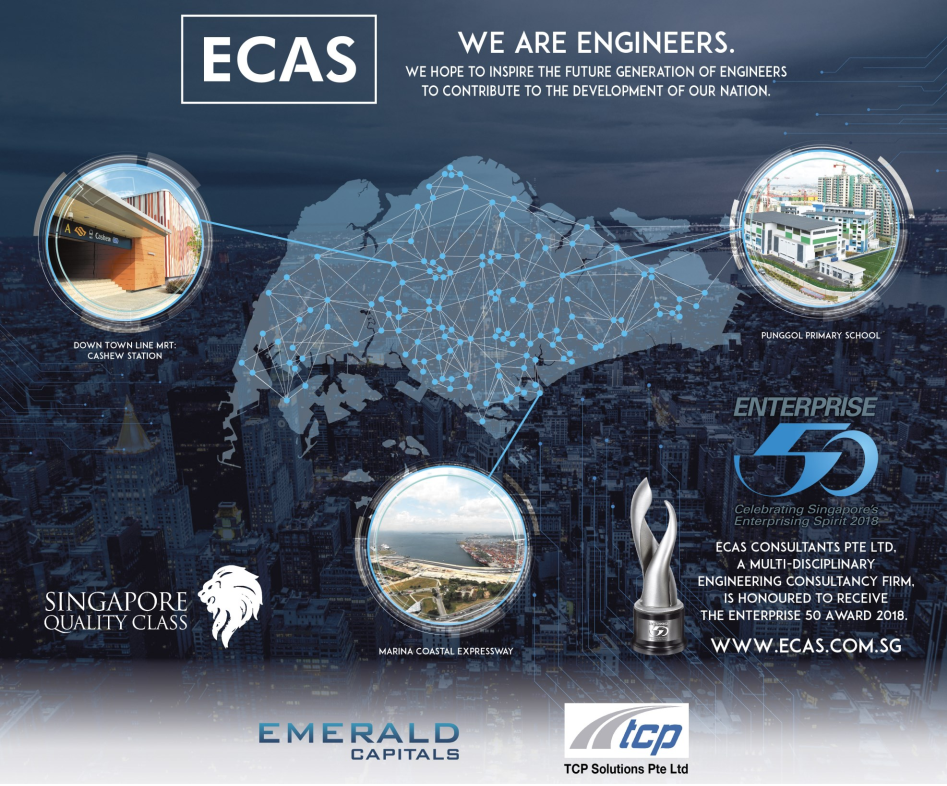 As an unique enterprise in the Built Environment, ECAS continues to contribute to the development and advancement of the construction industry in the hope of inspiring younger generation in taking up careers as future engineers of Singapore.
Moving Forward
ECAS has been giving much emphasis to improving productivity in both their design and construction work flow. On the design side, they have been strengthening their BIM/VDC capabilities for Integrated Digital Delivery (IDD) over the last 5 years. ECAS has established an innovation Research Unit to explore how they can take advantage of all available software technologies. On the construction side, ECAS continues to adopt and implement new construction technologies such as PPVC and MET.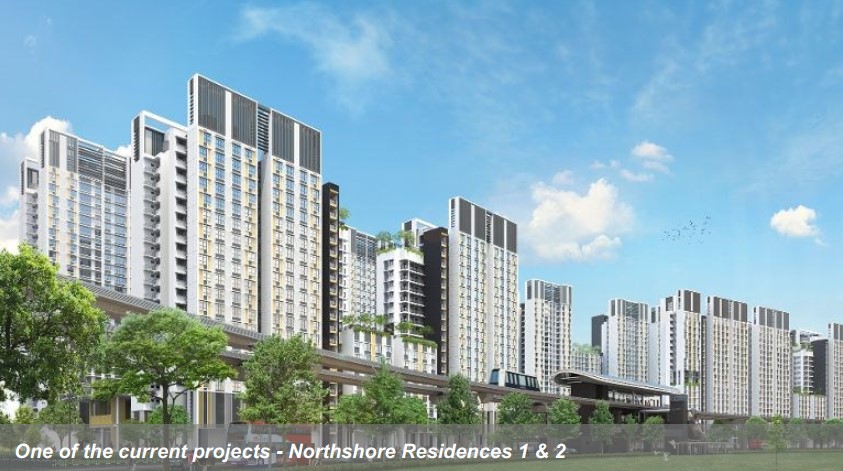 ECAS intends to explore business opportunities beyond Singapore in the near future. Over the last three years, they have already established satellite offices in Manila and Chennai. They are also actively exploring neighbouring countries with the hope of sharing their expertise to developing countries.
For more information about ECAS, please visit: www.ecas.com.sg.